 Why you don't need a huge styling budget for a photoshoot
Styling on a budget
It's true that great styling can take a photoshoot from ok to great but you don't need a huge budget for clothes to elevate your photoshoot styling. Now I am in no way a professional stylist but I feel I have some insight to offer. Come with me as I style this shoot for a fresh new male model. Start off by having a mood/vision board so you know what to look for when getting clothes. Our vision board was very monochromatic and edgy so a lot of black and white with pops of color.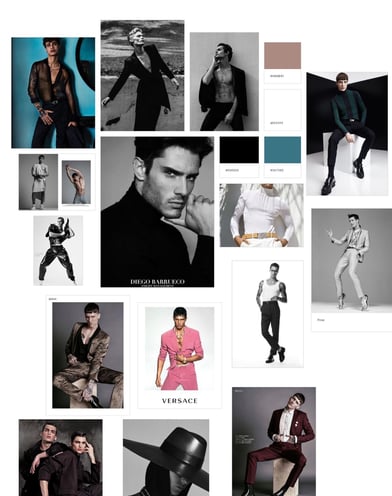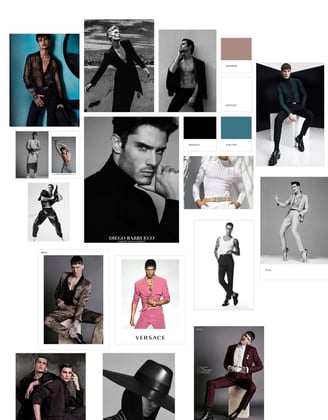 I was looking for a minimum of three looks. One black and white look, one pop of color look and an all white look. I already had a few things but need pieces to add to what I already had. When shopping for clothes on a budget I always head straight to the thrift shops. They are a great place to find one of a kind and out of the box pieces for a photoshoot. Also don't be afraid to check out the women's section when styling men like I did (and men's section when styling women).
I found a great top for my all white look in the women's section (to pair with all white paints I found in the men's section) and cool green floral pants that I also found in the women's section. When styled correctly it looks like custom clothing for the model/client.
I also found this great metallic shirt that looked like Liquid Metal on the model!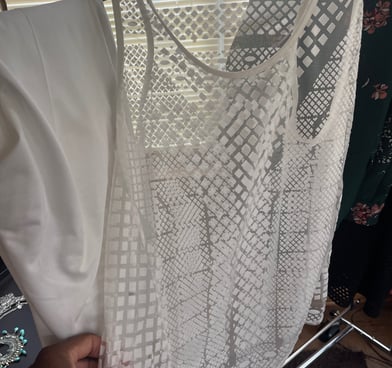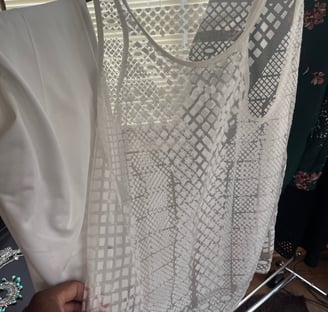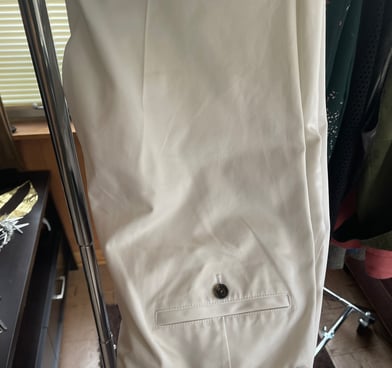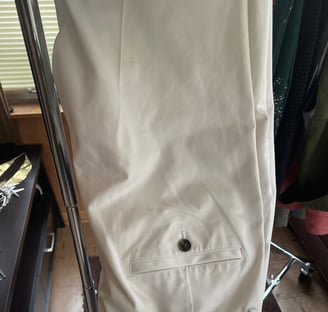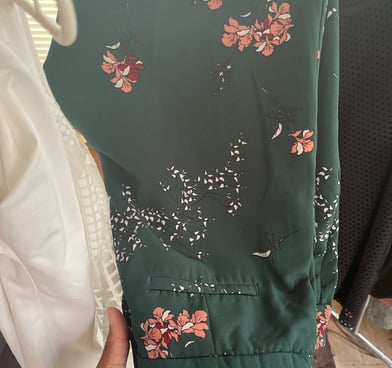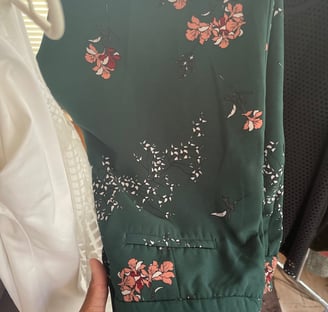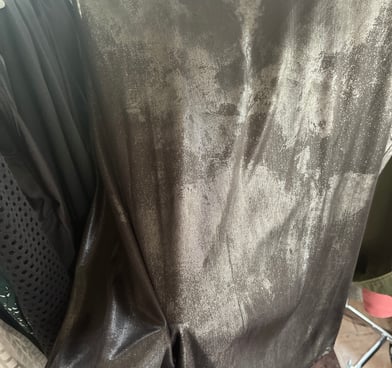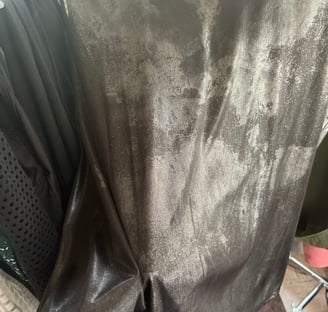 The grand total for these pieces was a whopping $9! Would you like to see the final looks? Scroll down